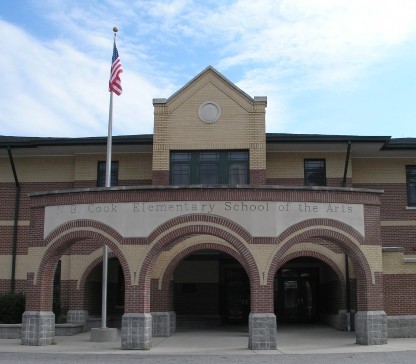 1310 N. 12th Avenue Pensacola, FL 32503 (850) 595-6826
The purpose of the Purple Star School of Distinction Designation is to recognize schools that support the unique needs of military families, help military-connected students navigate critical challenges and provide resources for military-connected students when transitioning to a new school environment.
I WANT MY CHILD TO GO TO N.B. COOK!

N.B. Cook Elementary is a magnet school and enrollment is a little different than other schools. More information can be found at the link below. When the application window for Cook opens a link and instructions will be posted here on our homepage. PLEASE NOTE: We do not accept students mid year. The application window is the only time you may apply. The application window will usually open in late January and will close sometime in mid March. A link will be posted here during that window.

The application and more information can be found on the ECPS School Choice page.
School and District Links
Printable version of Absence Verification Form
Former Student Records Request

If you are your child are a former student of Escambia County Public Schools you can scan the QR code below or use the link provided to send in a request for student records. More info can be found Here