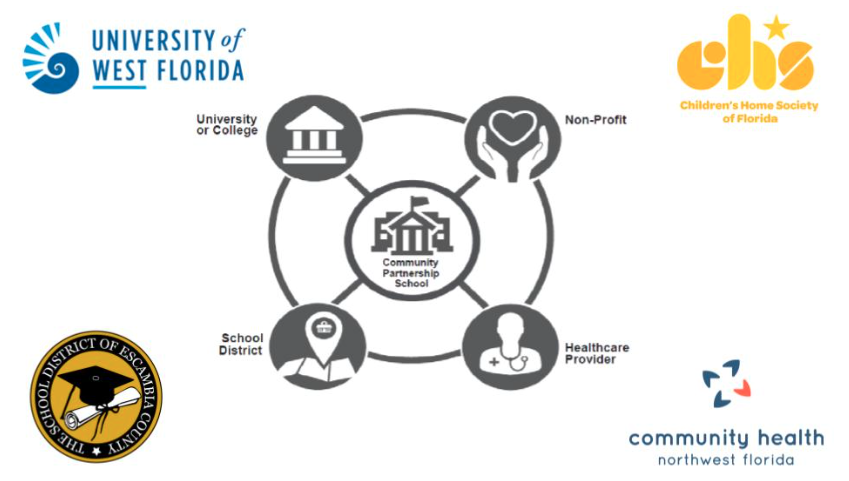 C.A. Weis is proud to be the first elementary level community partnership school in the state of Florida.

The mission of the C.A. Weis Elementary School - A Community School is to unite our school, families, and community for shared success and well-being.

We strive to be a beacon of hope deeply rooted in compassionate partnerships that are relevant to the growth of our students' and community's well-being.

Our core partners in this mission are Children's Home Society, Community Health of Northwest Florida and the University of West Florida.