Escambia High School Library
This is the landing page for the Escambia High School Library. I'm so glad you're here! Take a minute to look around and see if there's anything that catches your interest. There are important links directly to your right and other topics of interest to your left.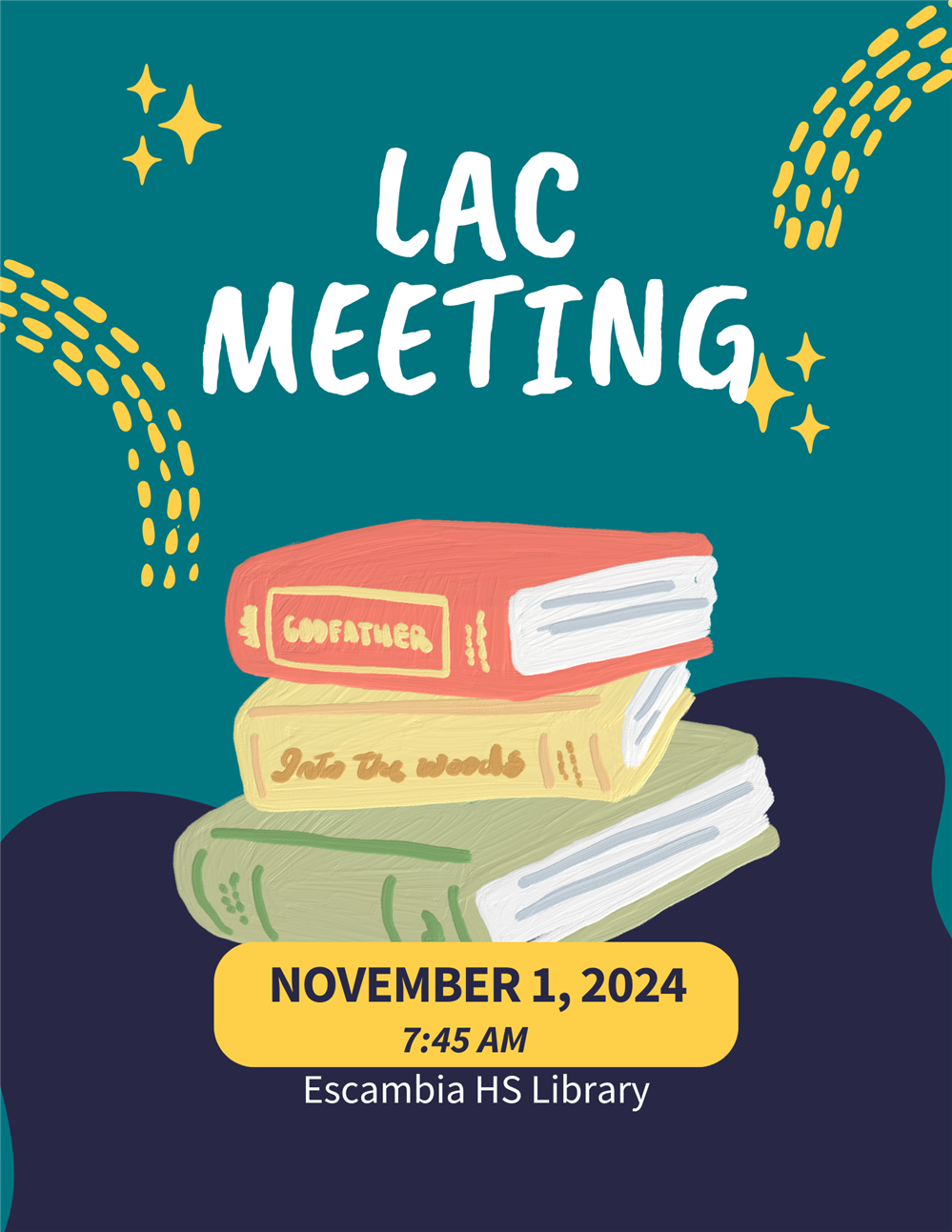 There will be a Library Advisory Council meeting on November 14, 2023. This meeting will be in the library and will be open to the public. A Google Meet will also be available for anyone who would like to attend virtually. Please check back about 15 minutes before the meeting for the Meet link.