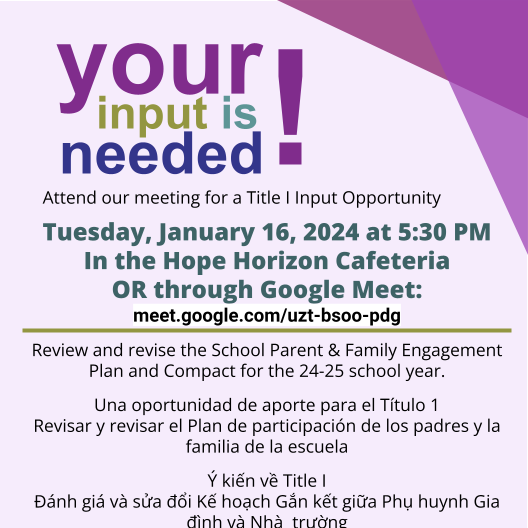 MISSION

Our mission is to develop and implement individual and therapeutic educational programs for all of our students. We offer strategic interventions to help each student achieve their own "personal best" academically, socially, and behaviorally. We offer Hope to students and families when they are encountering emotional and mental health challenges that interfere with their school progress. We work collaboratively in a holistic approach to help students see that brighter days are on the Horizon.

VISION

At Hope Horizon, we believe that all children have the capacity to achieve success and make progress toward their individual goals. Hope Horizon will strive to provide the structure and individualized positive supports needed to enable students to realize their potential, maximize their success and reach their goals.
Escambia County Public Schools arranges transportation and other services by referring to the address on file at your child's school. Please help us maintain accurate and timely service for your child and ensure we are able to contact you in the event of an emergency by keeping your address and phone number current.
Please see our slide presentation from our Title I annual meeting!